Congratulations to Crews Holt for winning the 2015 Mr. Football Kicker of the Year Award. Crews has been a client of mine since his freshman year of high school and I could not be more proud of his accomplishments. This makes 4 Wilhoit Kickers to win the award in the past 5 years!
2015- Crews Holt
2014-Laszlo Toser
2013- Rafael Gaglianone
2012- Jonathan King
2011- Henrique Ribeiro
Crews has had a magical season that was capped off by a state championship where he was named the Offensive MVP in the game after hitting 4 field goals. In the semi finals Crews hit a momentum changing 55 yard field goal vs. Whitehaven. He has definitely proved himself to be an extremely productive kicker and clutch.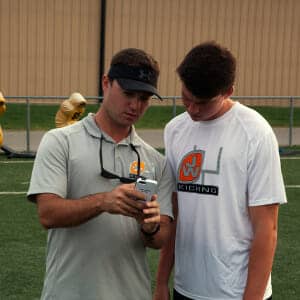 Jacob Smith from Siegel High School was the other Mr. Football finalist. He was the only junior that was nominated and certainly has a bright future as well. I am excited to see how he performs this next season because he has an excellent chance to receive a scholarship.
Really proud of Wilhoit kickers across the state of Tennessee. This was a fantastic year and I look forward to seeing who wins the award.
Here is a list of some kickers that will challenge for the Mr. Football Award next year…
Jacob Smith- Siegel
Jacob Bailey- Mt Juliet
Tucker Day- Brentwood
Ethan Ellis- Greeneville
Joe Doyle- Farragut
Charles Campbell- U School of Jackson
Micah Breckenridge- White Station